Welcome to the Black Company Wiki
About the Series
The Black Company, a series of novels and short stories by Glen Cook, which charts the exploits of a mercenary band fighting in various bloody wars and conflicts. Its claim to fame is the voice in which it is told – real soldiers talking like real soldiers. First published in the 1980's it was a forerunner in Dark Fantasy/ Grimdark fiction, which includes George R. R. Martin's Game of Thrones Series, Steven Erikson's Malazan Novels and Kentarou Miura's Berserk.
Featured Article
The Lady's Taken, also called the New Taken, were eight sorcerers of immense strength and skill who were enslaved by The Lady using the Rite of Taking. They were "Taken" to serve as replacements for the nine of the original Ten Who Were Taken who were killed or who fled The Lady's Empire during the time of Croaker's first chronicle...Read More
Publications
Contributing
Like all fan-operated wikis, this project is a labor of love, and contributions from all Black Company fans is tremendously appreciated. If you would like to become involved in improving and expanding the Black Company Wiki visit our Community page and Tutorial page. If you are new to this wiki please read our Policies and Guidelines page, and if you have any questions just ask one of our Administrators. To get started visit these pages for adding New Pages, Links and general Editing.
Quote
Current Poll
Which is your favourite Black Company story arc?
Recent News
Featured Images
Blog
Recent Changes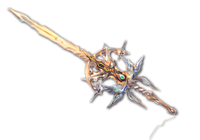 Fantasy Literature
Go to these sites for info or for help with your own wiki!
A Court of Thorns and Roses • A Song of Ice and Fire • Beyonders • The Black Company • Coraline • The Dark Tower • Deltora Quest • The Demon Cycle • Discworld • The Dresden Files • The Edge Chronicles • Fablehaven • The First Law • Grishaverse • His Dark Materials • Inheritance Cycle • The Kingkiller Chronicle • The Land of Stories • The Magicians • Malazan Book of the Fallen • Mistborn • Pern • Ranger's Apprentice • Redwall • The Secrets of the Immortal Nicholas Flamel • Shades of Magic • Shannara • The Spiderwick Chronicles • The Stormlight Archive • Sword of Truth • Throne of Glass • Wheel of Time
Want your community included? See how!

© All works in the Black Company series covered on this wiki are the copyright of Glen Cook. In addition, all images and artwork shown on this wiki are the copyright of the respective artists and creators. The Black Company Badge Icon is the copyright of Green Ronin Publishing.